As a regular supplier of nameplates, labels and badges to the Australian Defence Force and the industry supply chain that supports it, LNI understands the importance and value of military service and the national objective to grow and achieve greater sovereign capability in our defence sector. In the grand scheme of military service our products are humble, inexpensive and easy to overlook - yet they enable our defence sector clients to achieve compliance with manufacturing standards and OH&S regulation.
LNI offers unrivalled capability in the provision of nameplates and labels to the Defence sector. We understand there are very exacting specifications and the need for products with precision and extreme durability. We specialise in customised compliance-related warning labels, safety labels and instructional labels applied to land vehicles and other military equipment. Our metal nameplates carry serial data and/or rating data and are usually fully anodised aluminium parts (0.5mm aluminium is typical) with printed customisable detail.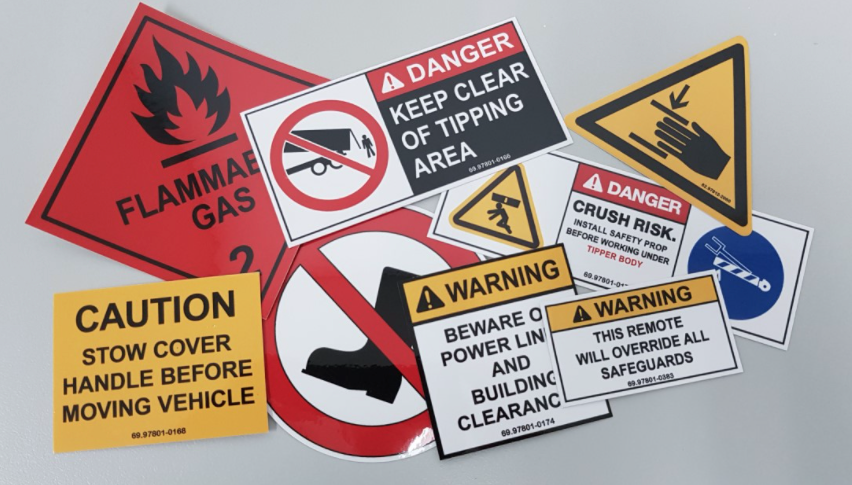 Our products are made to match each element thrown in the product's way for all defence industry-related vehicles and equipment. When it comes to durability, our nameplates, badges and labels can be customised to perform in the harshest of environments. We have invested extensive research and development into our products to ensure they can withstand all of these conditions and pass the test of time.
The cost of our products may appear trivial, however, the stark reality in what was a sudden recession caused by the COVID-19 pandemic is that every single dollar spent with a small business like LNI helps keep an Australian company in business, making Australian products and keeping local people in jobs.

As a company that is prepared to employ former defence personnel and support army reserves in the workplace, we seek opportunities to partner with other like-minded organisations in the defence industry.
If Australian owned and made, high quality and compliance are important to you, then please contact the experts at LNI about your next product branding project.