As Australians we have been blessed with a large amount of resources available to us over the last few decades in terms of raw materials, manufacturing, and transport but it has taken a global pandemic to show how reliant we have become. So now to avoid this happening again Australians are slowly returning to buying Australian Made products or services for a variety of social and economic reasons.
At the moment it's easy to see why you should be buying Australian Made for two reasons, one being the benefit it provides to your business knowing that you can rely on the craftsmanship, the quality and the timeliness of the product or service you are after. And the second reason, is the positive flow on impact in your community you can provide by creating work in neighbouring businesses therefore demanding employment, generating economic stimulation, and strengthening local business infrastructure.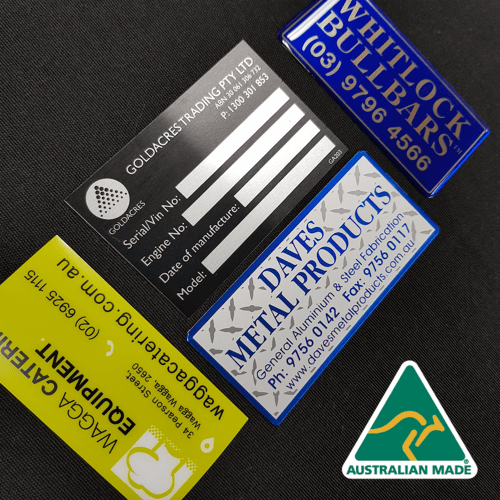 The Australian Made campaign has been working for years to promote these key messages that are currently so critically highlighted due to the effects of COVID-19.
However, there are a lot of companies that currently endorse the Australian Made logo on their products as they design their products in Australia though when it comes down to it, their products are manufactured overseas. Manufacturing overseas can create a number of problems for your business, for more on these reasons read Three reasons why you should only buy Australian made Metal Nameplates.
LNI designs and manufactures high quality metal nameplates, labels and badges right here in Australia. If you have a product branding issue that needs solving, contact the experts at LNI today.