To celebrate Melbourne Football Club's fantastic 2021 AFL Grand Final win, Fan Emblems, our consumer products division, has released an officially licensed premiership car badge in limited numbers.
We only use the best available uv-resistant polyurethane resin to make Lenscal domed badges.
The complex product was produced quickly following the recent Grand Final event.
Click on the video below to watch these Lenscal domed badges in their final stage of production. Applying the uv-stable polyurethane resin to a printed substrate is not a simple as it sounds. Watch and see how it's done: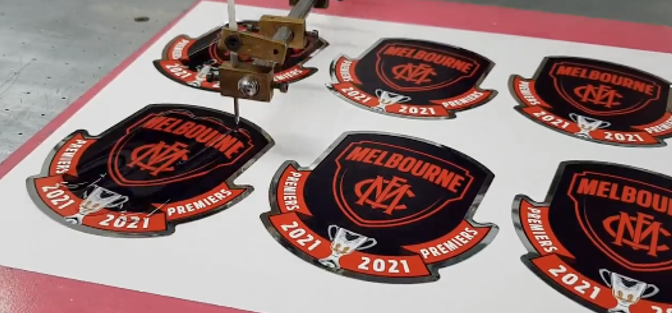 Lenscal domed badge in place on the car: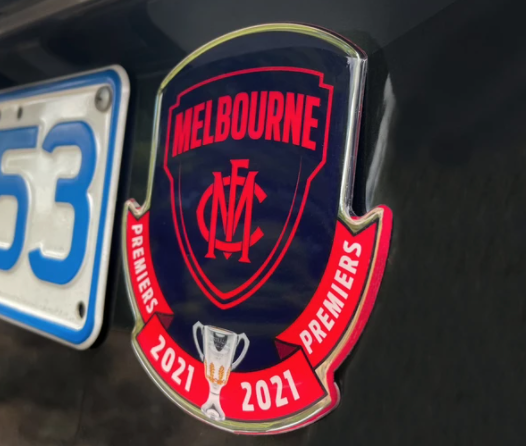 Get in touch
So if you are in need of a commercially branded product to be created please contact the experts at LNI today for all product branding of nameplates, badges or labels. Read more here.