Our customers often ask us what method is best to use when printing their nameplates, badges or labels – screen printing, or digital printing? At LNI, we are experts in both of these methods, and it really does all depend on the job. As there are so many different factors to consider, we have created an eBook 'Digital Printing vs Screen Printing' to explain the differences, benefits and considerations of both.
Below is a brief overview to start you thinking about the method that might be best for your project.
Screen printing
Screen printing is a centuries-old printing method involving ink applied through a custom stencil.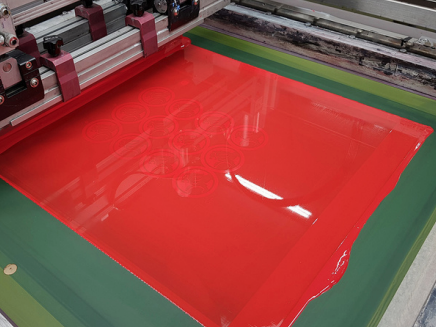 Screen printing is a good choice for:
Colour vibrancy
Durability
Long lifespan
Special effects
Printing where barcodes are constant
Jobs that are exposed to sunlight
Use in areas that are regularly cleaned down
High volume jobs
One of the limitations of screen printing is that it cannot be used for jobs that are larger than one metre in size.
Screen printing is the method of choice for these industries that require the highest possible quality and long lifespan:
Digital printing
Digital printing is a relatively new printing method, using a digital printer to print directly from an image file onto your product.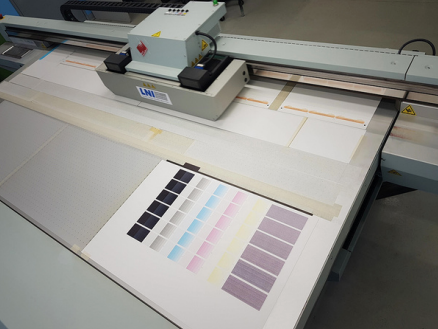 Digital printing is a good choice for:
Lower costs
Faster turnaround time
More flexible for changes
Large jobs (in size, not volume)
Good photographic print effects
There are some limitations to digital printing – it is not suitable for outdoor use or surfaces that are cleaned down, unless a UV resistant topcoat such as lenscal is applied, at extra cost.
Digital printing is the preferred method for:
Variable barcodes or QR codes
Service/serial labels
Asset tabs on computer hardware
Contact the experts at LNI
Each method of printing has its place.
When you are planning to design and produce a nameplate, badge or label for your business, talk to us first. We have a number of services divisions and will ask lots of questions to help you to decide which printing method is best for your project, and together we can find the best branding solution to make your label, badge or nameplate perform for you for years to come.
Contact us now, or call us on 03 9721 4200 or 02 9609 3699 to discuss the best printing method for your next project. You'll be glad you did.